Name : Shahul Hameed
State : Kerala
District : Malappuram
Profession : Helper
Age : 22
Sex : Male
Marital status : Single
Dependence : 2
Path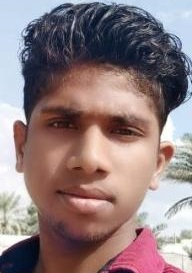 Address :
International City Gas Agency, Dubai
Sponser : Akbar
Event Title : Missing
Stringers World wide : UAE - Dubai - Gopi Chelakkara - 00971 506987958
Date of Incident : 06/01/2019
Mode of Recruitment : Friends
Episode : 955 A
Migrant rights violation : Null
Event description :
Shahul Hameed a native of Palappetty, Malappuram was working with International City Gas Agency, Dubai for almost one and half years. Yunus a native of Puthenpalli, Malappuram is the owner of his company. During his daily work Shahul had an issue with the driver of the van and he was reported missing for some time. Then someone found him and handed him over to the company again. Later Company officials informed he is again missing from June 26, 2019.
Country : United Arab Emirates
City : Dubayy (Dubai)
Reporting date : 26/09/2019
Resolve date :
Relative name : Fathima
Relative age : Null
Relative sex : Female
Demand Request :
Need him back.
Relation : Parent (mother)
Relative address :
C.H Mustafa
Chozhiyarakathu House
Palappetti PO
Malappuram
Result : Not found
Comment :
Null
URL :
Passport : R3897985
Religion : Muslim
Missing Person DOB : 19/02/1997
Missing Person Photo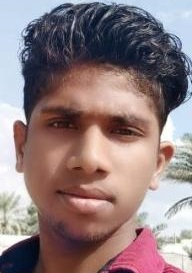 Contact Abroad : 00971 586671123
Contact Sponser : 00971 505273434
Relative Contact : 9562342441
Migrant Rights Violation : [" Deportation"]
Success Story :
Null
Missing Video :