Name : Sheela Krishnan Kutty
State : Kerala
District : Kollam
Profession : Domestic Worker
Age : 47
Sex : Female
Marital status : Married
Dependence :
Path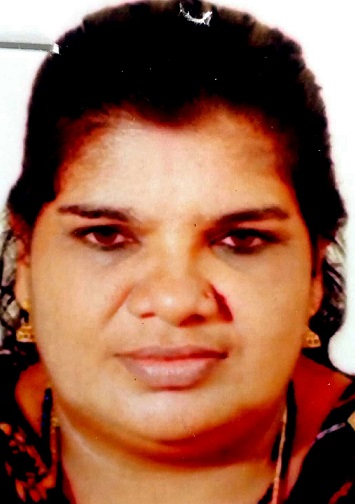 Address :
Sponser : Nazar - Agent
Event Title : Held up
Stringers World wide : Kuwait - Thomas Mathew Kadavil - 0096597522614
Date of Incident : 01/01/2019
Mode of Recruitment : Agent
Episode : 945 A
Migrant rights violation : Null
Event description :
Native of Aayur in Kollam district, went to Kuwait as a domestic worker. Later she had severe health issues and the employer returned her back to Indian Embassy shelter. Sheela is in Indian embassy shelter for the last one month. Her health is getting worse day by day.
Country : Kuwait
City :
Reporting date : 11/07/2019
Resolve date :
Relative name : Radhakrishnan
Relative age : Null
Relative sex : Male
Demand Request :
Need bring her back.
Relation : Husband
Relative address :
Malayil Charuvila Puthen Veedu, Thevannoor PO, Vengoor, Aayur, Kollam
Result : Held In Shelter
Comment :
URL :
Passport : N0748339
Religion : Hindu
Missing Person DOB : 10/05/1972
Missing Person Photo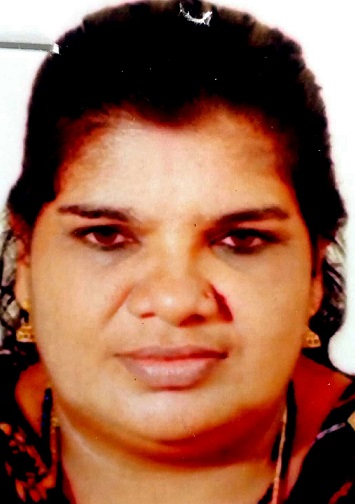 Contact Abroad : +965 50297249
Contact Sponser : 8089733250, 8281351250
Relative Contact : 9846697886
Migrant Rights Violation : ["Access to justice"," Access to health."]
Success Story :
Missing Video :